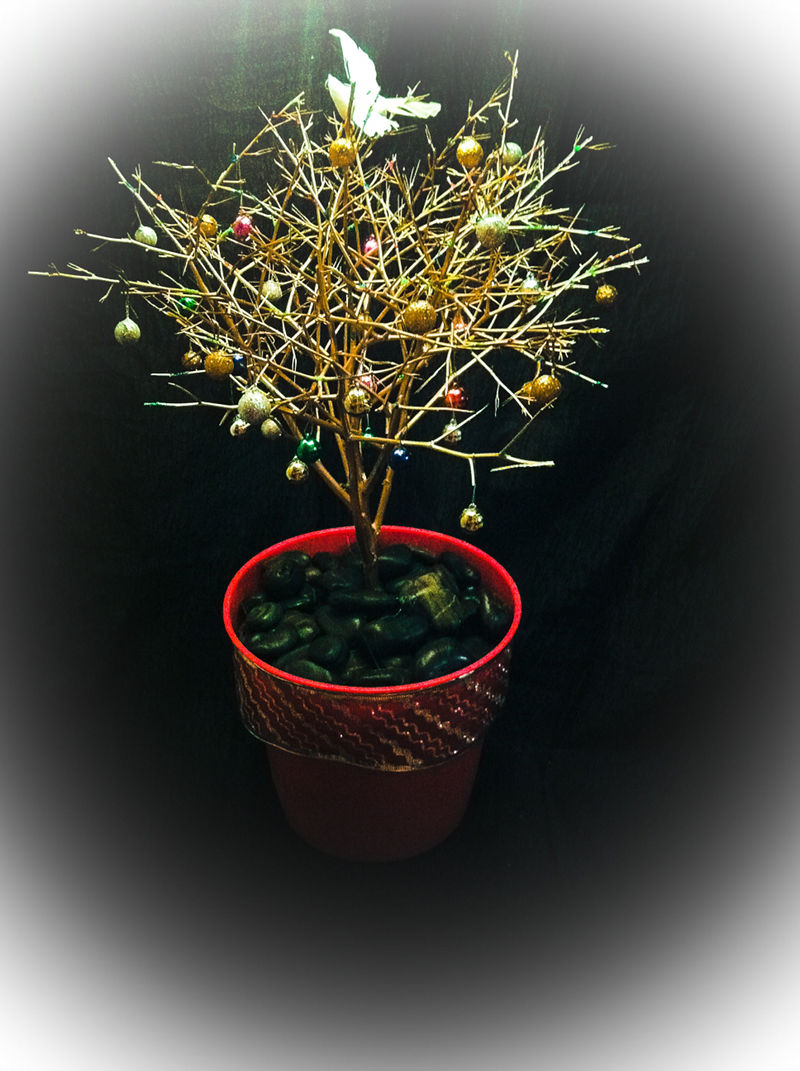 While strolling through the yard one day,
I veered a path just off the way.
There wedged amid three living greens
A dying lonely bush between.
And held within those vibrant plants
T'was there I glimpsed its noble stance.
First thought a weed but then beheld
The story told how it was felled.
How long ago it lost its way
But chance divine now helped it stay.
A mirrored image of our life,
And path we've journeyed pain and strife.
Now captured, held, and waiting there
This little bush received the care
Of three green friends who thought it best
To save and love him in their nest.
Their grasp held firm until this time
Released one winter morn I'd find
This weed was much more than it seemed,
I saw a noble fir redeemed.
Resurrected here in front of you,
A symbol of life was born anew.
Now rooted deep, adorned and given
A Christmas tree and a life forgiven.